Notice
: Undefined variable: label_below_html in
/home/marrqbso/public_html/wp-content/plugins/easy-table-of-contents/includes/class.post.php
on line
1458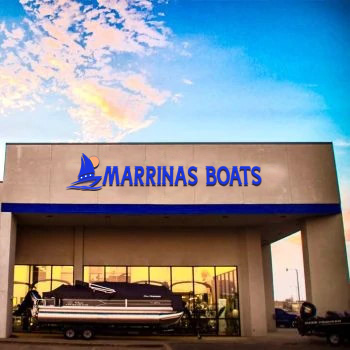 Marrinas Boats is the Marine Industry Certified Boat Dealer to get your dream boat to explore the seas.
If you're looking for a great deal on the boat of your dreams, we can help! We carry a great selection of boats for sale, including Nautique, Ranger, Tahoe, Tracker and Nitro with numerous outboard brands ranging Yamaha, Mercury,Suzuki and Honda etc.
We have supported our customers for over the years and have had the pleasure of working with everyone from beginners to experienced boaters. Our experienced staff of sales professionals are here to help you find your seat on your new boat! We look forward to helping make your next boating adventure the best one yet!
From fishing to adventure, there is a boat for every adventurer. Whether you're a beginner boater who's still trying to figure out basic boat terminology or an old salt who stays in tune with the latest boat design trends, you probably know that choosing the ideal boat for you and your family is no simple endeavor.
Picking a boat can be an intimidating endeavor. There are dozens of boats to choose from, and there are countless variations within each class. But fear not: you've come to the right place. Here we'll break down all the different types of boats into easy-to-understand categories that will help you determine which type of watercraft best fits your needs.
At Marinas Boats, our mission is to provide the ultimate in customer service and satisfaction. We believe that our customers deserve to be treated with dignity and respect, which is why we have adopted the Consumer Bill of Rights. In addition to providing a fun and fulfilling experience, we pride ourselves on offering helpful advice and knowledgeable suggestions. This dedication to our customers ensures that every interaction leaves them feeling satisfied.
Purchase a Marrina's Boats product and you are entitled to our industry leading warranty. We stand behind our products because we believe you deserve the best experience boating has to offer. If you're interested in boating, we can help. If you have an idea for a custom boat, we can help. If you just want to learn more about boating and how to get the most out of your experience, we can help with that too! Come and view this boat at a time convenient to you. Our friendly and knowledgeable staff will be happy to answer questions about this unit and its features.
We offer a variety of marine products and services for boaters, including boats for sale, service and warranty work, equipment repairs, fishing and ski charters, and engine work. Our mission is to exceed your expectations as a customer by providing the very best in customer service using the highest quality products at a fair price in a timely manner.
Marrinas Customers have a right to:
The assistance of a capable and knowledgeable sales consultant
Expect that all advertising and representations are truthful and factual
Full disclosure of all details, in writing, associated with a purchase
Explanation of proper usage and operation of products
Products properly prepared, inspected, and tested before delivery
Delivery of new products as scheduled
Explanation of all maintenance requirements and schedules established for your product
Explanation and written copies of warranties on all products and major components
Explanation of maintenance/repair plans including estimated repair time and cost
Itemized list of all charges (both warranty and billable) with a thorough explanation
Prior approval of changes in repair costs or additional charges should they occur
Maintenance/repair work done right the first time by knowledgeable, trained technicians
Maintenance/repair work completed when promised
Timely notices of changes in service delivery times if delays are experienced in completing repairs
Reasonable access to management to assist in decisions or explanations of costs and/or procedures
Inspect replaced/damaged components upon presentation of the invoice/work order
Fair, open, and honest treatment without discrimination
Respectful, professional, and accurate response to all product questions and requests
Privacy and confidentially of customer records
Voice any concerns, directly with our management team, if we fail to fulfill our commitments or meet your expectations